In The Busy World of Restaurant Marketing Technology Yyppee Organizes and Simplifies Everything into One Platform
ALL TOGETHER NOW
Yyppee connects Diners, Restaurant Owners and Food Service Providers together like you've never seen before!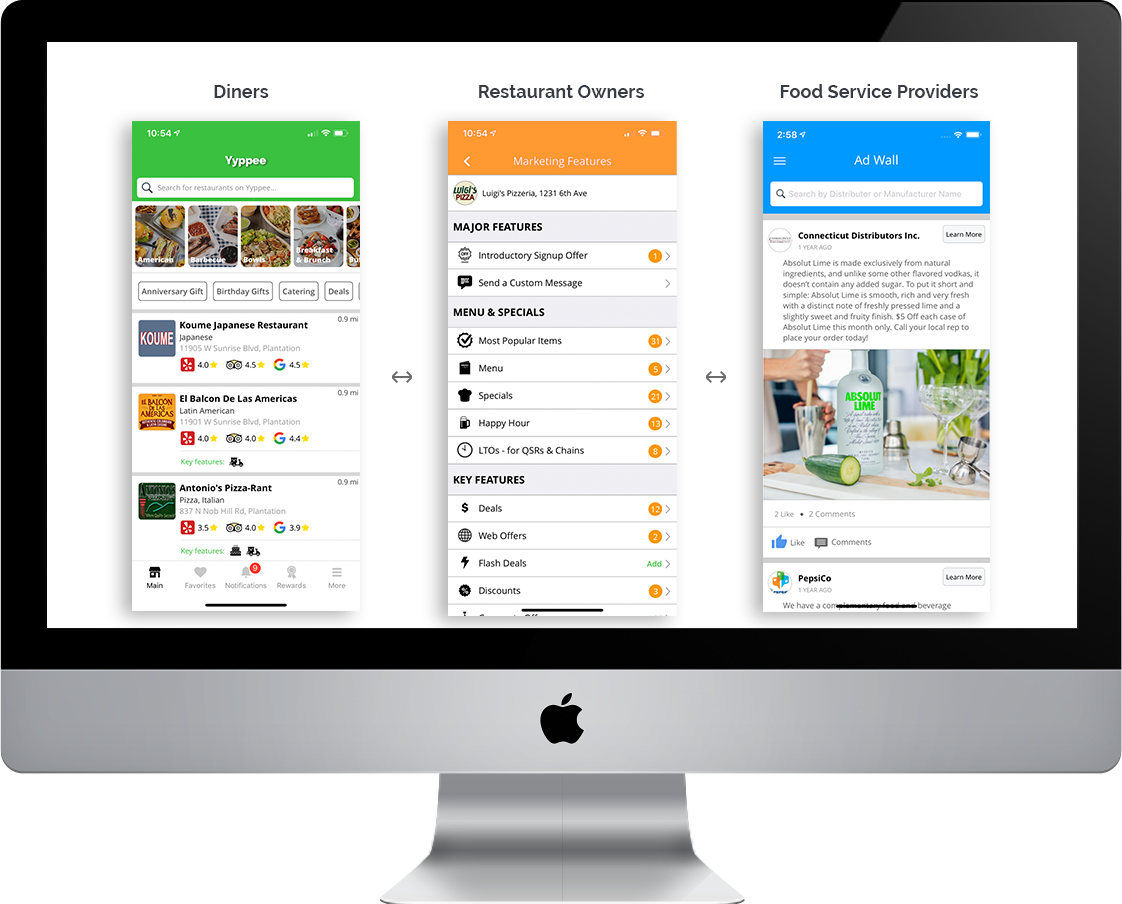 DINERS

Everything you want to know about all your favorite restaurants.
ALL IN ONE APP!
Get the App
Learn More
restaurant Owners

Get more Diners, coming in more often, spending more money.
Learn How
Food Service Providers

Market, Promote and Communicate your products and services directly to restaurant owners across the US.
Find Out More